2015/06/23 - simevo process app publicly available for Apple iOS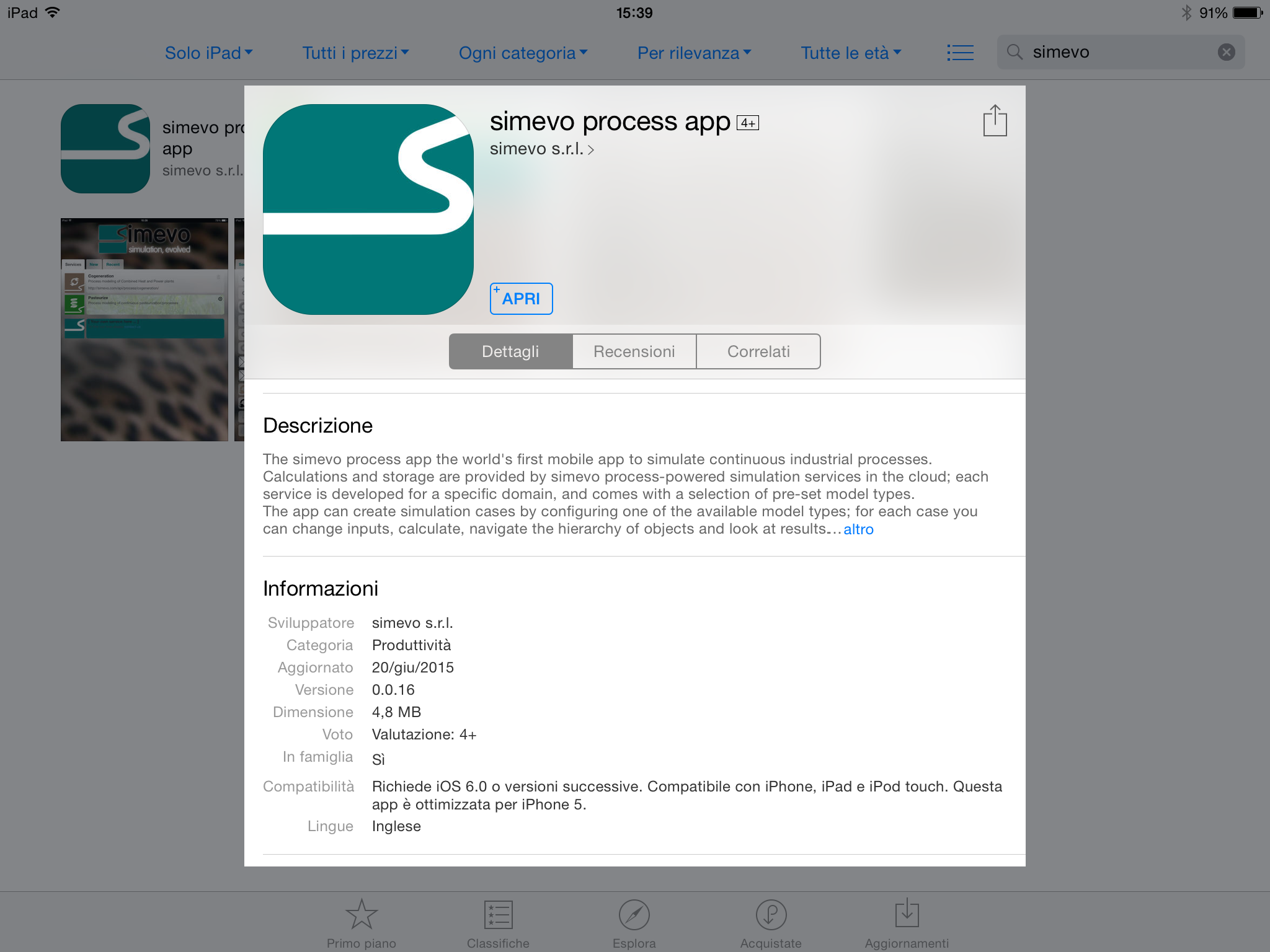 The world's first mobile app to simulate continuous industrial processes is now available via the Apple iOS app store for all devices running iOS version 6 or later !
It has been available for Apple iOS as a technological preview for the last six months but it required a manual side-load which is not easy for everybody.
The app is also available since last month for Android while the Windows Phone version still has the technological preview status - stay tuned for updates !
For more information see the dedicated page .