2019/08/15 - Augmented Reality for real
Currently there is a huge pressure to bring Augmented Reality (AR), sometimes called mixed reality, to consumers, driven by the entertainment (gaming and fiction) and e-commerce (to offer previews of objects/dresses/accessories during online shopping) sectors.
Yet according to the Newzoo report 'The New Reality for Mobile Gaming: The VR/AR Opportunity' , page 47:
Though the tech and applications have grown, we are at least 5-10 years away from "peak VR/AR"
The commodification of AR is held back by a few technical obstacles such as:
3D content is bulky (e.g. 50 MB - 1 GB per object) and must be fully loaded on the device before initial display, requiring a more intense burst of bandwidth compared to 2D video (which can be loaded on the device progressively i.e. streamed); here 5G wireless networks may help thanks to the higher bandwidth;

nobody has yet a practical solution to the problem of shielding i.e. when virtual objects happen to be behind real objects;

the handheld devices (smartphones and tablets) have serious limitations: the display has low brightness so outside in daylight is poorly visible and of little impact; it is inconvenient to keep the device in the position required for enjoying AR content for more than a few minutes; the visual angle on which the AR is superimposed on the user's field of view is very small; dedicated AR devices are coming (Magic Leap, Microsoft HoloLens, etc.), but they are expensive, not widespread, and technologically fragmented into incompatible ecosystems.
---
In the medium term, you'll probably end up consuming AR content with a smartphone, but limited to indoor use and with virtual objects close to the observer (i.e. cat on table preferred over Godzilla on distant skyscraper).
Recently there's a trend to bring operating system support for that use case (Apple iOS ARKit, Google Android ARCore) so that 3rd party SDKs are no more required.
But less than 5% of the devices currently in people's pockets have sufficient specs (sensors, memory, CPU, and GPU) to provide a satisfactory AR experience based on ARKit / ARCore.
To check whether your device qualifies for AR, try installing either IKEA Place for iOS or Google ARCore for Android . If these apps refuse to install (like it happened to me), welcome to the group of 95%+ of smartphone users that will soon feel the need to upgrade their device – for device manufacturers smartphone obsolescence is a welcome side effect of the AR wave.
---
So the medium-term evolutions of the mass markets has strategic impacts on industrial applications:
Avoid developing a new app (see: "The app bubble is over" ) unless you really need one

Avoid walled gardens

Prefer progressively adding AR/VR experiences to existing websites, using platform-independent web technologies (see: WebXR samples and "Web-Powered Augmented Reality: a Hands-On Tutorial" ).
---
Screen-grab from "Introducing Dynamics 365 Remote Assist for HoloLens 2 and mobile devices" video by Microsoft HoloLens.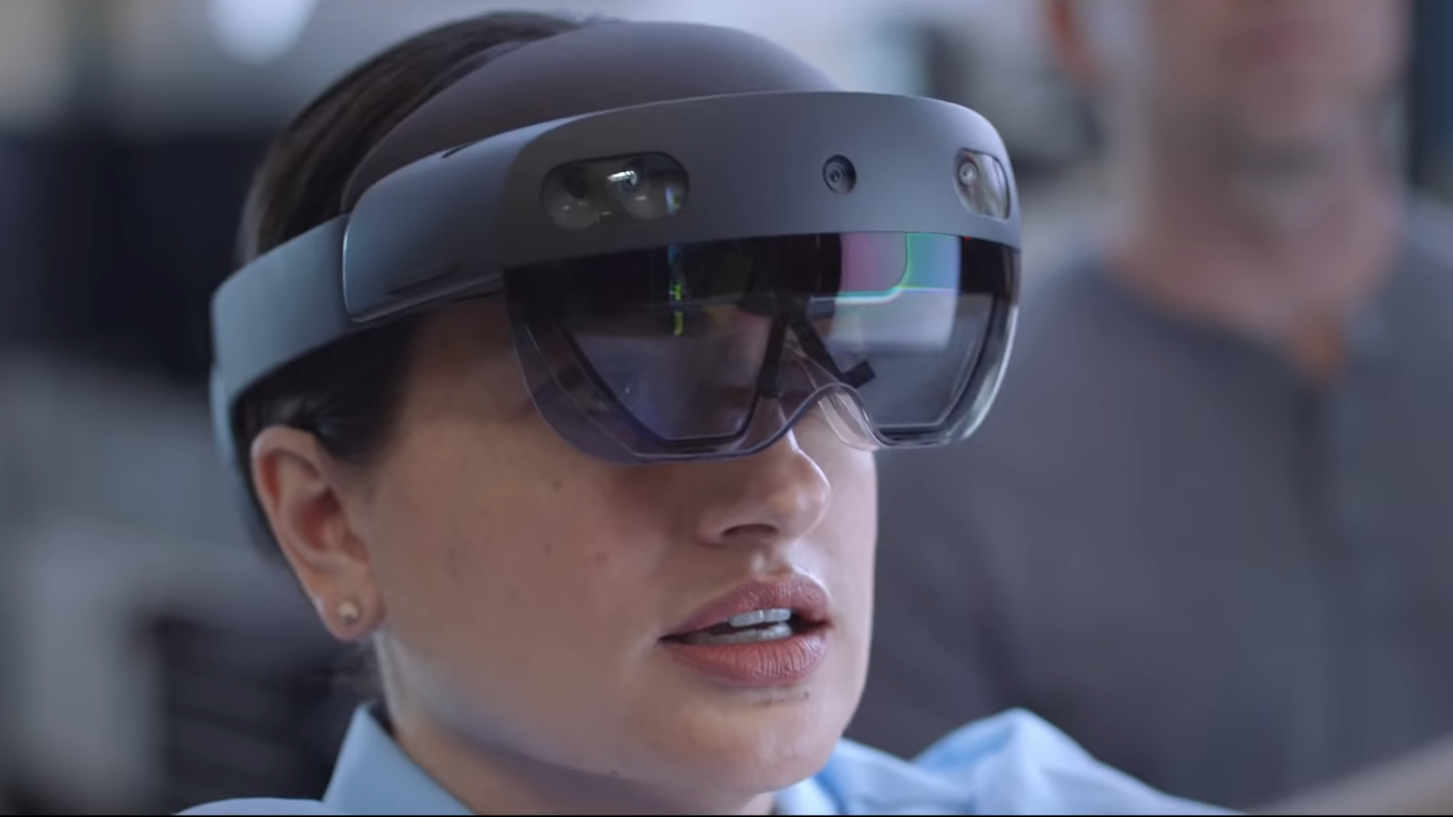 ---
Get in touch with simevo if the AR application you're thinking about involves process simulation !