2016/05/10 - support.libpf.com goes public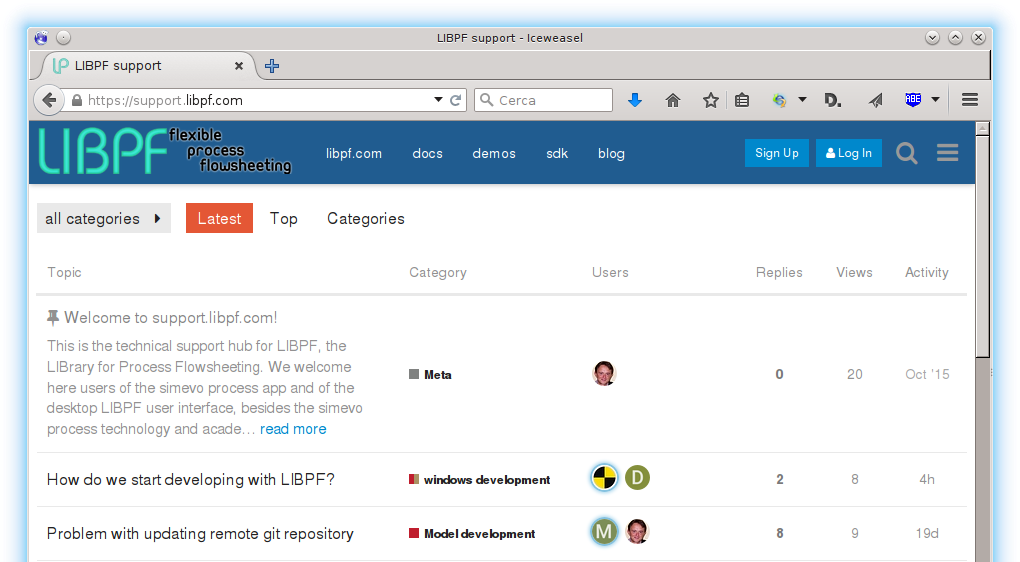 https://support.libpf.com , the new technical support hub for LIBPF, has been in semi-public beta for a few months now.
Today we feel we're ready to make it accessible to everyone so please join the conversation ! Just log in with your linkedin, google or github account, or of course with your email address (if you like passwords).
For support.libpf.com we choose the discourse Internet forum and mailing list software because it has a fresh look and looks friendly.
We hope you like it !