About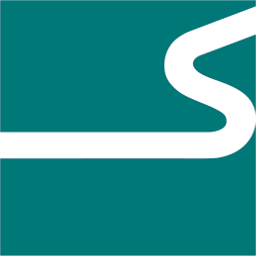 Our mission: provide flexible technologies for the simulation of industrial continuous processes and of financial cash flow, that can be used to implement smart forecasting solutions.
Our vision: contribute to the creation of an ecosystem based on a network of suppliers that can meet the needs of SMEs in the field of simulation.
---
Tired of simulation technology which is inaccessible, expensive and obsolete ? simevo is a lean supplier of innovative simulation technology that will help you face the challenges of the evolving business environment.
simevo: simulation, evolved.
---
Our history
simevo is a young startup.
The journey started back in 2004 with the observation that in the industrial and financial sectors, modeling and simulation is still performed using "old-style" tools – and this slows down the application of ICT innovations in these sectors.
A complete rethink and redesign of the simulation technology was necessary, to reimplement the proven formulas and equations. We did this with modern programming languages and flexible interfaces, but with a domain-oriented craftsmanship. It took years of hard work and in 2015 simevo is born !
---
Cookies and tracking
This website does not use cookies.
We ony record visitor IP addresses as per standard web server logging practice.
---
Credits
Website tweaks by Francesco Perotti and Filium Enterprise.
All contents Copyright © simevo.com 2014 – 2023 except:
Hugo static website generator – Apache-2.0 license
Website design based on the Bootstrap framework copyright © 2011-2019 Twitter, Inc. and 2011-2019 The Bootstrap Authors – MIT license
Dot hugo theme by Themefisher – CC BY 3.0 license
Gears icon designed by Cris Dobbins from the Noun Project – CC BY 3.0 license
Application-pdf icon from the Oxygen Icon Theme Copyright © 2007 Nuno Pinheiro & David Vignoni & David Miller & Johann Ollivier Lapeyre & Kenneth Wimer & Riccardo Iaconelli / KDE – LGPL 3 license
Image Skyscrapers Next to the Sears Tower by Marcin Wichary – CC BY 2.0 license
Image "Glacier climber" – Copyright © 1978 courtesy I.M.
Image DrupalCon 2007 by Alex Barth – CC BY 2.0 license
Image "biodiesel_opening-135" by Catawba County – CC BY 2.0 license
Image "Blood Orange Slices lrg" by Darya Pino – CC BY 2.0 license
Image "Developer" by Ty Nigh – CC BY 2.0 license
Image "10 Brown Pelicans (Pelecanus occidentalis) fly in vertical formation" by mikebaird – CC BY 2.0
Image "Ameresco Biomass Cogeneration Facility at SRS" by Savannah River SiteFollow – (CC BY 2.0)
Bioreactor image Australian National University Canberra IGEM – (CC BY 3.0)
Smokestacks image DSC_0294_pp by Walter – (CC BY 2.0)
Graphene oxide framework desalination membrane by Oak Ridge National Laboratory – (CC BY 2.0)
Chemetall Foote Lithium Operation in Clayton Valley image by Doc Searls – (CC BY 2.0)
TEM image of licuri cellulose nanocrystals (CNCs) by Samantha Serra Costa et al. – (CC BY 4.0)